Sub-Boards
247 Vale Street
Located on the top floor of Paroxysm, this was never meant to be an apartment. However, upon the original conversion of the warehouse into the fighting ring and bar that it is today, the owner transformed the top floor of the warehouse into a spacious loft. Finn can honestly take no credit for it, as the light fixtures and even a good portion of the furniture are all courtesy of the past owner. Luckily for him, their taste was pretty minimalistic, so he doesn't hate much of it. What furnishings he didn't like he just sold or threw in the dumpster, but we're getting off track. The layout is quite simple. There's the open living area and kitchen. Behind the makeshift wall in the kitchen, you can find the bedroom and the small bathroom. What the apartment lacks in size, it makes up for in tall ceilings, massive windows and natural light, and honestly, Finn doesn't think we need to validate his apartment anymore, so that's it!
Living Area
Bedroom
Bathroom
Occupant:
Finn Elliot Harlow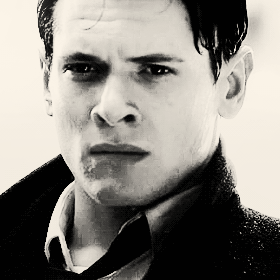 Savior | Kali
(May 20, 2019 22:52:19 GMT -5)
The building looks abandoned to anybody that doesn't know better, and anybody without magic because, yes... this underground fighting ring is most certainly wixen entry only. To anyone else, it will just look broken down and abandoned, with chains on the door to prevent entrance. For a wixen, the building... well, it still looks broken down. It is an old warehouse, after all. But there are no chains barring you from entrance.

The second that you walk in, you're in the thick of it. The fighting ring is in the middle of the first floor, chain links protect fighters from outside interference. There's an area for placing bets, along with two bars -- one on the bottom floor, the other up a set of stairs to the second floor. The second floor offers the best view of the fight and it takes a little extra money to gain entrance up there.
currently viewing

0 staff

0 members

1 guest