Post by Deleted on Jun 2, 2019 16:01:26 GMT -5
Just a little bit of you heart
is all I want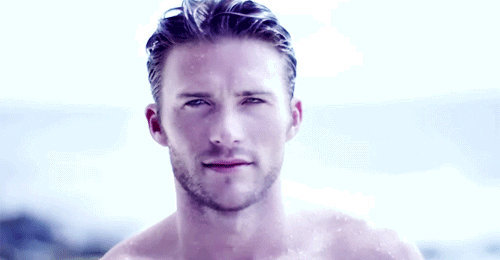 He had been rather busy lately, and it was something that he sadly could not help. He didn't like it that much, not being able to do what he wanted, but he had a responsibility to The Griffin. His friends had been spending more and more time at their other jobs, or with their girlfriends. And though he could not fault them for it, because it was a lot for them to do (and to expect from them) so he usually let it go. He was the one who did all the work and they were usually silent partners, but he was getting tired of being the only one who did any of the work. He had a lot on his plate other than this and though he didn't quite have time for a lot of things that he liked to do, Alek was a big boy, and he knew what to make a priority.

Tonight though he had a date with Ophelia. He had not seen the beauty in a few days and he was longing to see her. It had been almost four months since they had been paired together and he was finding that he was growing rather fond of the pureblood witch. She was beautiful and smart, and even thinking about her brought a smile to his face. He was a vain man, that much was for sure, and he put a lot of time and thought into the things that he put on or in his body. He worked out a great deal, but he also took care of himself because he knew the health issues that ran in his family. He tried to take care of things that could hurt him before they did, and there wasn't much that he couldn't handle when it came to that kind of thing.

His Father and Step-Mother were itching to meet the woman, and he had plans to bring it up when they reached Chutney, but for now, he enjoyed putting his arm around his woman and walking down the street with her. His sister called him a moony-eyed fool because of how he looked when he spoke about her, but there was nothing that he could see that made that a bad thing. He cared about the woman that was his girlfriend. He didn't see a problem with it. Daphne thought he needed to put himself in check. This was the longest that he had been in a relationship since his ex-fiance, and she worried that he was getting into too much too fast. He understood, but their parents had been the same way. Well, their father and step-mother. He had no room to judge anyone for anything, and neither did Daphne really.

Pressing a soft kiss to Ophelia's head as they walked he smiled and his hand squeezed the shoulder that was on the side away from him. "Want to see a film after the movie? Or Ice cream and movie at my place?" His roommates had moved out and it left him with the large flat all to himself.




tag: @ophelia // words: 516 //
OUTFIT